Guest Post – Rhonda from SaylorWolf's Watercolors
Hey guys I've got a super special guest post for you today written by the wonderful Rhonda from SaylorWolf's Watercolors 🙂  Hope you enjoy it and as a fun activity I purposely left out the names of the birds featured in the paintings, comment your guesses below 🙂

Like many artists, I have been drawing and painting since I was very young. I was an art major for two years in college, but I eventually changed my major, and then, unfortunately, art took a back seat in life for many years. (no need to mention exactly how long it's been since college, right?)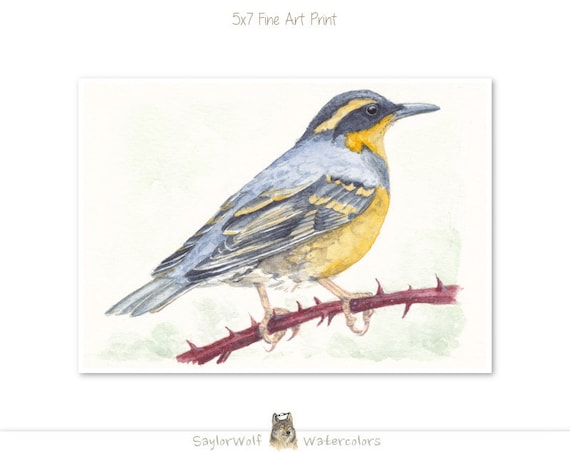 In 2003, my husband and I moved to a wooded property in Wisconsin. It was here that I really took an interest in birds, as I saw many species for the very first time, and fell in love! I am still astounded at the amazing "upside-down branch-hopping" acrobatics of a nuthatch, and I never get tired of listening to a wood thrush serenade me at dusk.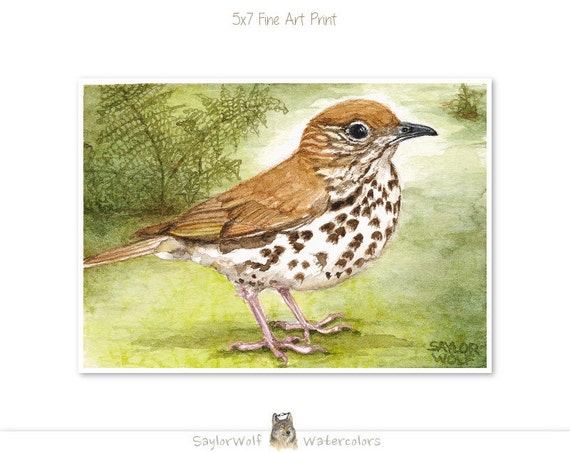 In 2008, I first learned of a "mini-art form" called ATC, or Artist Trading Cards. They are just 2.5 by 3.5 inches – like a baseball card. I set out on a project to do a mini-watercolor painting of every bird we've seen on our property. I'm still not done with that project – LOL! But I've made good progress, and it has had the wonderful effect of bringing art back to my life.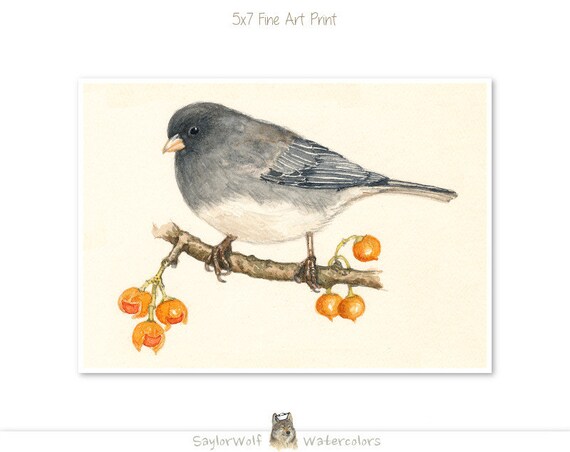 Now I try to paint as often as I can, whether it's just a quick sketch in my illustrated journals, or a more formal painting of a feathered friend. I'm a firm believer in the benefits of practice. My skills have improved with each painting, and I owe it all to the birds!!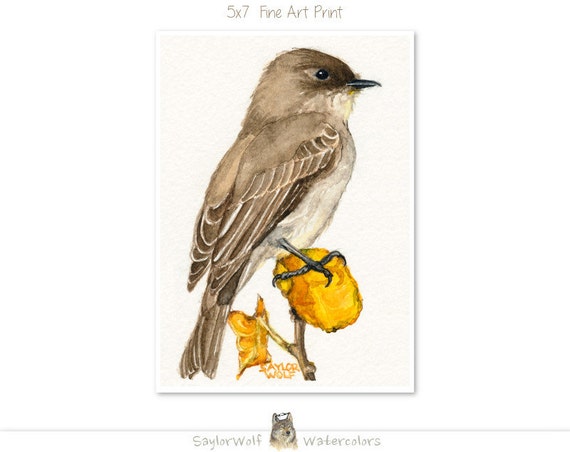 Most of my paintings only take about 2-4 hours from start to finish. Watercolor works best when it's done quickly, in my opinion, and it's one of the things that drew me to the medium. I tend to work on a small canvas. A painting starts with a light pencil sketch, drawn directly on my painting surface. I prefer to draw by eye and hand using as few pencil lines as possible, without the aid of grids, transfer paper, or other tools. This keeps my observation skills sharp 🙂 You can learn so much about your subject when trying to put it on paper this way.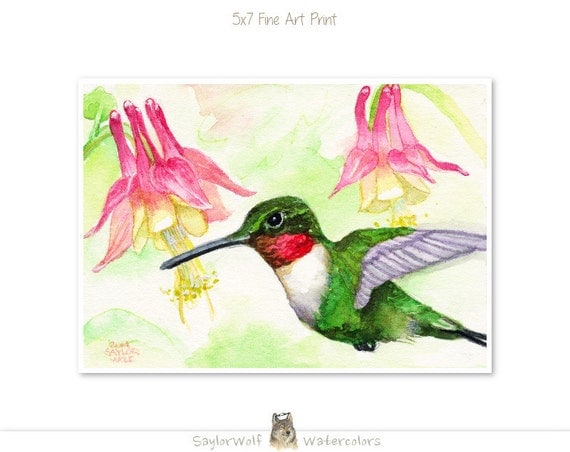 Then I fill in the colors and details with watercolor. My goal is always to stay loose, and focus on the colors and values. But I often get caught up in the wonderful patterns of nature – feathers and flowers really are amazing. So I have a lot of really tiny brushes!
You can see a more of my bird paintings here.